Tech giant Alibaba vowed to change its sexual harassment policies after a woman employee published online her account of being raped by her manager on a business trip, leading to a massive backlash against the company on social media.
Tech giant Alibaba vowed to change its sexual harassment policies after a woman employee published online her account of being raped by her manager on a business trip, leading to a massive backlash against the company on social media. Alibaba fired the manager concerned, and two other managers who initially failed to act on the allegations have resigned.
The case made international headlines because of the company's high profile, but sexual harassment in the workplace is a deeply-ingrained problem across all sectors and professions in China from hi-tech industries to the factory floor, educational institutions, the media and civil society. 
Companies often only promise change after sexual harassment cases are made public, and there is a long way to go before a corporate culture is established that effectively protects workers and ensures they are free from harassment.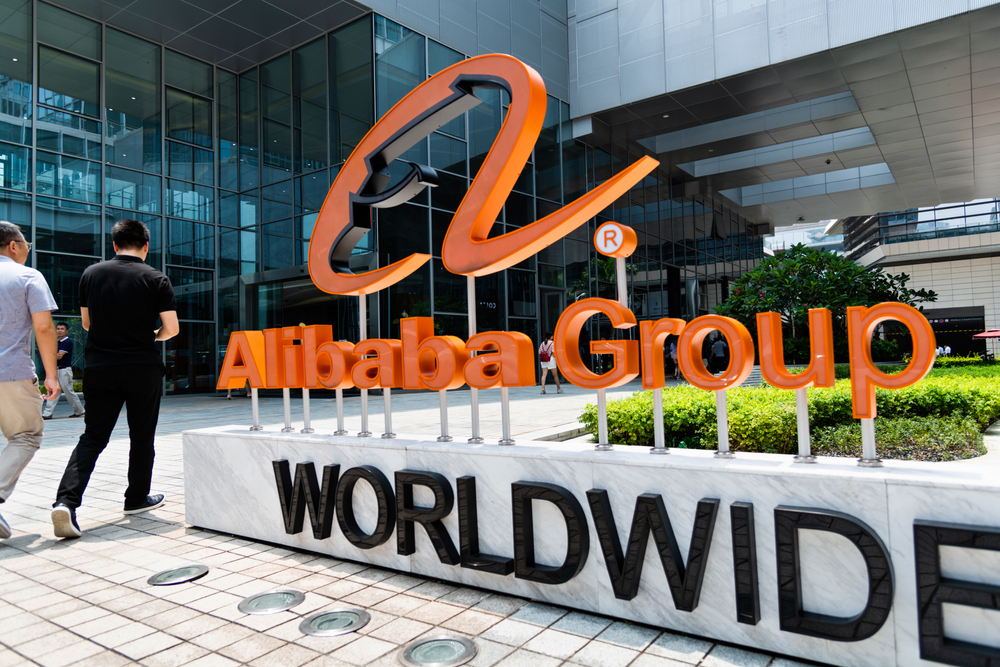 Photograph: hxdbzx @ Shutterstock
The Alibaba employee stated that on 27 July she was on a business trip in Jinan, Shandong. She said she was pressured to drink during a work dinner, and was also harassed by a client who was present. Due to inebriation, she lost consciousness and woke up the next day partly unclothed. When she reviewed surveillance footage from the night before, she discovered that her manager had entered her hotel room four times during the previous night. 
She reported the incident to police in Jinan on 28 July and also to Alibaba's Human Resources department on 2 August. When she contacted several senior managers, they ignored her complaints and one told her he was considering hiring men in the future to avoid any such situation happening again. She gave out flyers in the company cafeteria to draw attention to her rape, but security guards stepped in to stop her.
It was only after the employee published her account of the incident that Alibaba vowed to carry out training on protecting employee rights, including on sexual harassment, and to open dedicated channels for reporting. The company said it will formulate a company code against sexual harassment, and also support its employees when they refuse alcohol at work dinners. 
While much of public uproar has been directed at the company's victim-blaming and drinking culture, the case speaks to a widespread corporate culture where victims of sexual harassment and assault are rarely heard. 
Companies' responses to harassment allegations have largely been focused at quieting criticism and victim-blaming rather than instituting structural changes. In 2018, for example, a Didi cab driver raped and murdered a woman passenger using the company's Hitch service. The company's initial response was to limit women from taking cabs during certain times during the night, before public outcry forced them to change their policy. 
In 2018, a questionnaire – in which most respondents were female employees in major cities – found that 87 out of 106 respondents had personally experienced workplace sexual harassment, 40 had heard a colleague or friend speak about their personal experience, and 17 had heard about such incidents through the office grapevine. The most frequent occurrence was the harassment of subordinates by supervisors. 
In the workplace, power inequalities exacerbate gender-based violence. According to the Global Gender Gap Report 2021, China ranks 132 in a total of 156 countries. Women account for only 16.8 percent of legislators, senior officials and managers in China, and only 17.5 percent of companies have female senior managers. Since men often occupy management positions and women tend to be in supporting roles, women victims face obstacles when seeking help. As the Alibaba incident shows, efforts to seek justice internally often lead to stonewalling and delays.
Even when the case is high-profile, justice is hard to obtain. Last month, numerous notable feminist accounts on Weibo were frozen. Among them was Xianzi, who filed a legal case against state media TV host Zhu Jun for sexual harassment while she was interning there in 2014. Before her account was frozen for one year, she had one of the largest followings on social media. The second hearing of her legal case has been delayed without explanation. 
Nearly all aspects of labour law in China are poorly enforced, and anti-harassment legislation is no exception. It takes determined action by individual workers like Xianzi or collective action via social media to address grievances. And even if legal cases are successful, the penalties handed down are often feeble. In a court ruling in Chengdu in 2020, the only punishment given to a manager found guilty of sexual harassment was to apologise to his victim. 
Some Chinese feminists have seen the detention of popstar Kris Wu Yifan on suspicion of rape last month as a major step forward for the #MeToo movement in China. But as the Alibaba case shows, corporate culture continues to silence victims and only reluctantly lead to promises of change after intense pressure.