Staff and customers of one of China's best known education companies, YouWin Education, staged a mass protest at the company headquarters in Beijing on 19 October. 
Staff and customers of one of China's best known education companies, YouWin Education, staged a mass protest at the company headquarters in Beijing on 19 October. In one of the largest education sector protests seen so far this year, the roads were blocked briefly and police moved in to make arrests.
The more than 1,000 protesters demanded payment of wage arrears and the return of tuition fees from the company, which has been struggling financially during the Covid-19 pandemic. Caixin reported last month that YouWin had been delaying or only partially paying teachers' wages since the start of the pandemic in January.
Staff protests began in February, when teachers at a Shenzhen centre were sacked for demanding the payment of wages in arrears. More cases soon followed in Tianjin, Chongqing and Changsha. This problem was not confined to YouWin. China Labour Bulletin's Strike Map has recorded at least 21 cases of protests by staff at private education companies, out of a total of 29 education sector protests so far this year.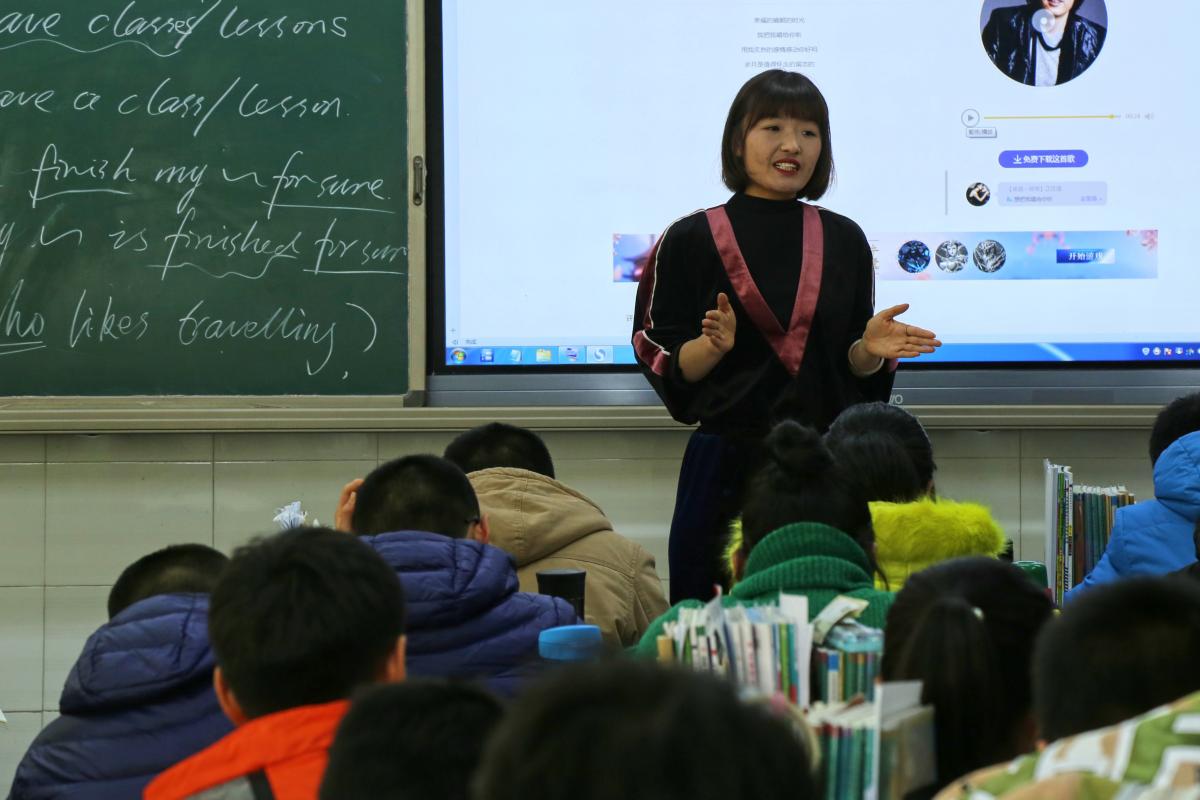 Like many tutoring companies, YouWin focuses on in-person, one-on-one sessions with the children of middle-class families seeking upward mobility. YouWin pioneered the industry's franchise system, enabling the company to rapidly expand and open about 200 new tutoring centres in one year.
YouWin reportedly has 12,000 full-time employees and 20,000 part-time employees. However, many of those employed on a part-time basis actually work full-time, and YouWin has been accused of manipulating employment contracts to effectively turn full-time staff into part-timers, thus avoiding paying social insurance contributions.
Despite its apparent early success, YouWin suffered from increased competition from new start-ups and the growth of online courses, which gained even more popularity during the pandemic. YouWin cancelled many of its courses this year and is struggling to pay its debts. The company reportedly has even asked parents to pay an additional fee so that teachers can get their wages, much in the same way that food delivery platforms have asked customers to help ease the burden imposed on their employees.
More protests are likely as private education companies struggle to come to terms with the new economic reality in China. However, these protests will mainly serve to highlight the problems in the private education sector, such as employers evading their legal responsibilities. They are unlikely to resolve the fundamental problems in the system.
Education workers need local governments to ensure that employers are in compliance with labour law, and for the trade union to represent their interests when disputes do arise. So far, however, the official trade union has failed to address the problems rampant in the industry or even make the sector a priority for organizing. 
There are few trade unions in private tutoring companies. Even the unions that exist in China's public schools and colleges do little to actually defend teachers' interests, acting more as agents of management. See our 2016 research report, Over-worked and under-paid: The long-running battle of China's teachers for decent work, for more details.